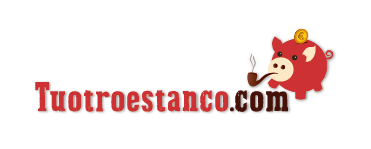 Our company was born from the idea of ​​offering our customers a virtual store,
where they can access all kinds of smoker's articles at a reduced price.
The company TU OTROESTANCO SL originated with the creation of the
web page www.fumarbarato.com founded in 2011
and with very clear bases:

Free shipping
Quick send
Close customer service
Low prices
News every day
Our mission every day is to comply with each of these bases, to provide a quality purchase to our customers.
If at any time you have any questions about us, please do not hesitate to contact us.


We keep growing every day thanks to you!


TUOTROESTANCO SL is registered in the registry of distance sales companies, with the number 2014/1652/10/12/2 / V in accordance with the provisions of Royal Decree 225/2006, of February 24, which regulates certain aspects of distance sales and registration in the register of distance selling companies.
NIF: B12905048
Fiscal Address: C / Bulgaría, Nave 14D, Polígono Acceso Sur
12006 - Castellón de la Plana